The EndooR ViruS
The following zip file contains my very own virus
It does not do any damage as long as you run the antivirus provided.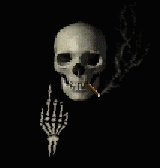 Endoor_Virus.zip

Version 0.3
Before using the virus on any one please read the following info
The program called endoor_virus.exe install a link in your start up
that actually shuts your computer down every time you run windows
If you run it the virus is activated, you can no longer run windows.
To unload the virus, keep the CTRL key pressed while windows is loading
until the time all windows programs have been loaded.
This will bypass the link.
Then run the anti_endoor_virus.exe to disinfect the windows system files
Note: This can not be detected or disinfected using any anti-virus
utilities. This is because it is not really a virus just one of my
dumb programs. If you face any problems disinfecting it e-mail me
at endoor@iname.com.
Please note that I am in no way resposible for the effects of this virus
Version 0.4 coming out soon, come back later to check.