the EndooR Web Page

Here they are my economics notes and guess what they are for free!
This is only a demo version which includes the inflation and foreign trade notes
The full version, which consists of 25 pages of dull, boring and mind numbling notes which will hopefully replace Ashitullah next year, is available at http://members.xoom.com/endoor/ at $25 (still under development).
Dont forget to visit the page on it especially dedicated to rakeeb "the wanted list"
im also putting up one of rakeeb's pics modified i hope u enjoy it as much as raakeeb did, and u use it as a catalyst for the removal of a certain substance from your vile body the way bal-man would do through his vile and freakish vital organ.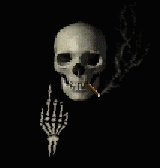 Economics Demo Notes
Free Rakeeb Pic
After u read the notes, u will have involuntary become a test subject for the Endoor V-100123 Mind Control Program